I woke up at 7:30am still in my Robin Hood costume; one boot on, one boot off and no stalkings to be found (underwear still in tact- small victory but I will take it), with a business card stuck down the front of my corset and Zombie make-up smeared all over half my face.
Actually, I'm pretty sure I molested the Zombie. I blame the glasses. A pair of black wire-rimmed glasses is like kryptonite to me. I get that long, slow pull deep in my belly and every animalistic urge lurking in my subconscious goes on full alert. I don't know why. But I simply cannot be held responsible for my actions when a guy slips them on.
Zombie:
I just got out of a relationship.
Lola:
Oh, I'm sorry to hear that.
Zombie:
(slips on glasses)
So you know, I don't want you to get disappointed.
Lola:
Who said anything about being disappointed?
(sees glasses, starts to quiver)
I was just thinking of a wild bout of hot, sweaty sex.
(moves closer)
And I'm talking dirty, naughty things would be involved.
(lowers voice)
Want to go for a walk?
I guess Robin Ho was in full form. And speaking of Robin Ho, without further ado, here are some pictures from All Hallows Eve: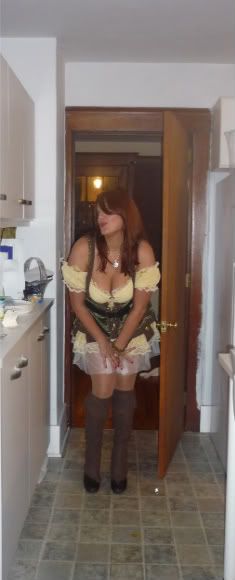 Robin Ho & the Devi-Angel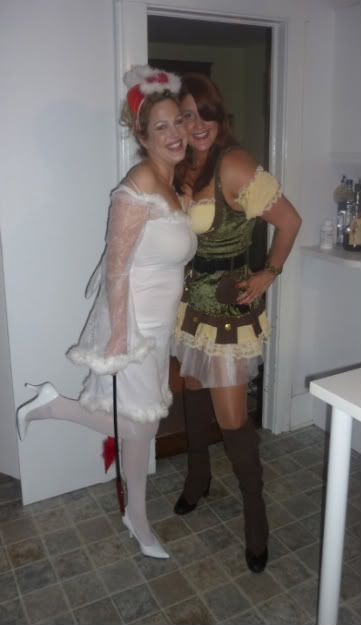 My friend has a party every year on Halloween and it's so big and elaborate that him and his friends literally have to start the decorating process in September. We had a scream (
ha-ha
) walking through the gory chop-happy surgeon's room, the haunted library, the foggy cemetery, and the forest of fear.
Where I met some new friends...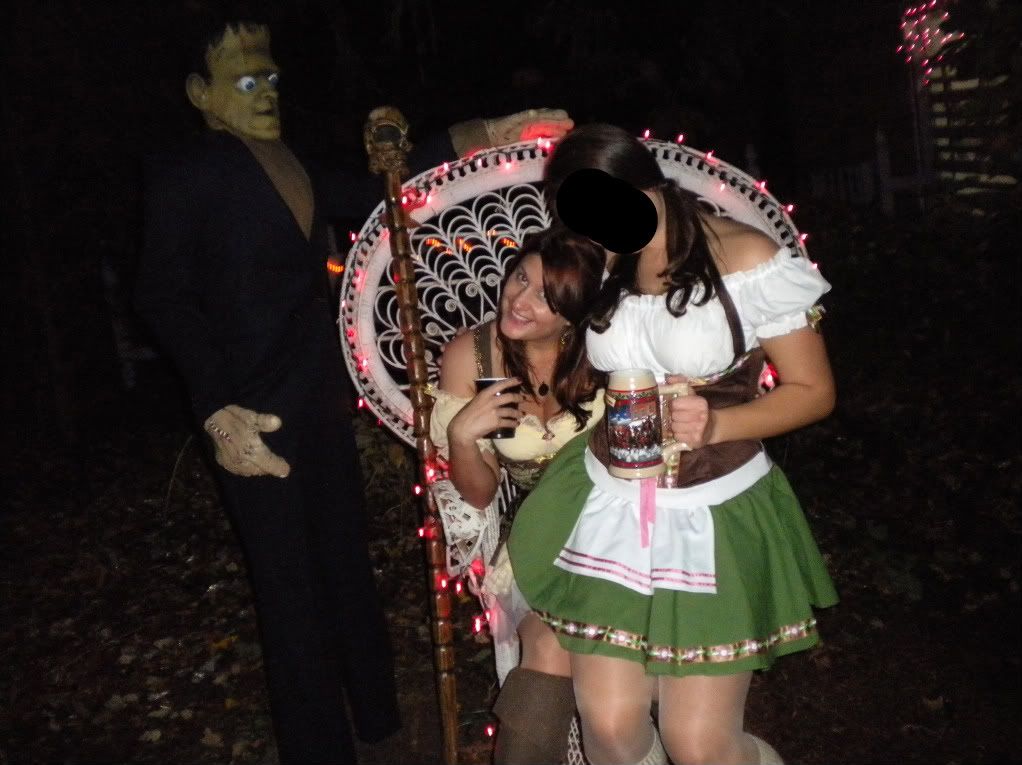 So to recap this Halloween I kissed a sexy girl cop, sat on Stephen Hawking's lap to check out his laptop, and had a tryst with a Zombie in the forest of fear.
In other words, the night was a big success. How about all of you?
***Is this worthy of being an unsung hero, Trinity? I do hope so, because your blog post about me was just too lovely not to mention it and thank you again.***